Archive for the 'Appearances' Category
Written by Admin on avril 20, 2023 with 0 Comments
The Sarah Michelle Gellar Renaissance is BACK ON! Last night, Sarah was seen once again on the pink carpet of Canneseries International Festival to attend the closing ceremony where she was handed the Icon Award. On stage, she thanked her fans and everyone involved in the festival for recognizing her work in television. She looked divine! Take a look at the HQ pictures and the video of her acceptance speech…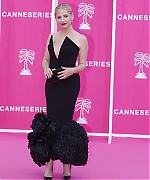 Written by Admin on avril 19, 2023 with 0 Comments
Today is another Sarah celebration! She was seen once again at the 6th Annual Canneseries International Festival earlier to get her hands printed during the ceremony. Sarah was just leaving her masterclass before getting into the ceremony. She is looking marvelous! Check out HQ pictures of the event in the gallery!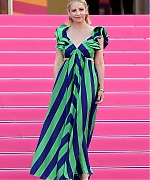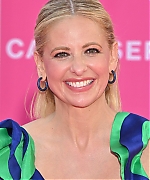 Written by Admin on avril 19, 2023 with 0 Comments
Sarah Michelle Gellar has officially landed in France to attend the 6th Annual Canneseries International Festival where she will be honored with the Icon Award for all her hard work in the industry. First of all she gave interviews to influencers and French media where she posed for Olivier Vigerie's cameras and delivered a great set of photos. She, then, attended the ceremony before making her way into Fatal Attraction Paramount+ Party.